If you are a gamer, you can understand the importance of mouse build for gaming. The normal mouse cannot give a good performance because of lower DPI and no function control buttons. Gaming mouses come with faster response time, higher sensitivity programmable buttons and more to match your gaming style:- Best Gaming Mouse Under Rs.1000 in India
Gaming Mouse is a thing that all the gamers out there need but due to the tight budget, they use a normal mouse with lower DPI and without any function control buttons.
But now time is changed and you can buy a superb gaming mouse up to 3200DPI mouse with 9-10 control buttons under the price of rs.1000 in India. In this post i will tell you about Top 5 Best Gaming Mouse Under Rs.1000 in India
Best Gaming Mouse Under Rs.1000 in India
In this article, I am listing best gaming mouse under 1000 Indian Rupees. You can check the specs and directly buy from the links given Below. It is also worth to note that entry-level gaming mouses are good enough for beginners but they cannot match the performance of high-end gaming mouses.
1. Redragon M601 CENTROPHORUS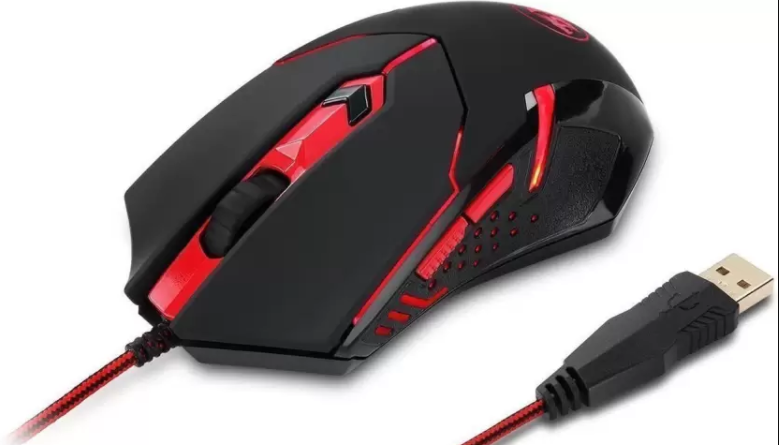 Redragon M601 CENTROPHORUS is also a good gaming mouse to check if your budget is under 1000 rupees. It comes in a good color scheme and is very comfortable to use. I personally used this mouse earlier. And it performed Good for me.
It offers up to 200 dpi resolution and DPI levels are 1000, 1600 and 2000. It has 3 extra buttons and 8 piece weights setup to make comfortable for your need.
2. Cosmic Byte Pulsar V2 Gaming Mouse (Wired)
If your budget is Under Rs. 700 and looking for a mouse which offers great value then check out Cosmic Byte Pulsar V2 this mouse has a maximum resolution of 4800 DPI is fantastic in this price range. This mouse has 7 RGB Lights to choose from.
Compatible with all version of Windows (after Win 7).
6 DPI Settings.
Maximum DPI of 4800.
1 Year Warranty from Cosmic Byte.
7 RGB Lights.
3. Marvo Scorpion Luminous M316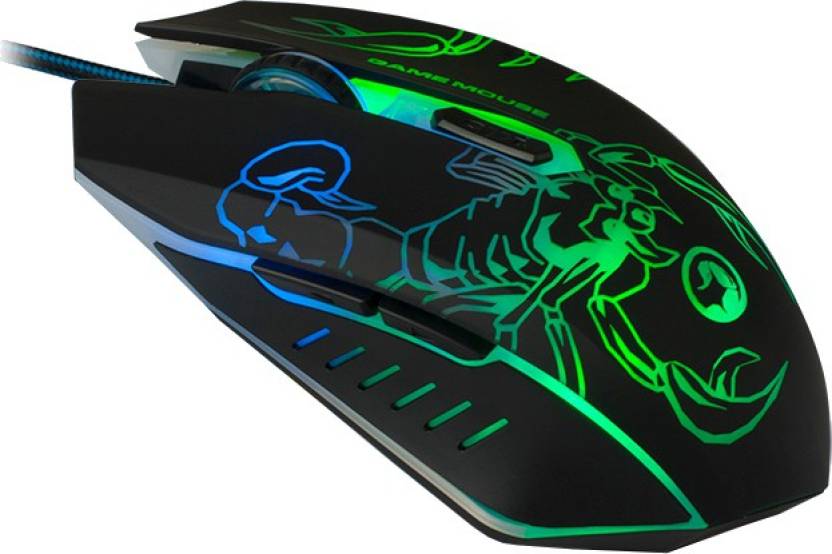 Marvo Scorpion Luminous M316 is a beautiful gaming mouse priced less than Rs. 1000. It is a 6D gaming mouse with up to 2400 DPI sensor. It offers nice grip and is fancy with lots of LED lights.
It has 7 color lights cycling in breathing mode. Marvo M316 comes with DPI from 800 to 2400. Stroke Life of that mouse is 3 million which is fantastic and Cable Length is 1.8 meter. So, Marvo M316 is one of the Best Gaming Mouse under 1000 and currently you can get it for Rs.694
6D gaming mouse

7 color lightings

USB support

2400 dpi sensor

Cable Length: 1.5m
4.
VBSTORE Wired Gaming Mouse [2000 DPI] [Programmable] [Breathing Light] With 7 Buttons For PC
Friends if you are searching for " Best Gaming Mouse Under Rs.500 in India " then "VBSTORE Wired Gaming Mouse" is perfect for you. It has Great control,this mouse is medium or i may say a little light that makes it's movement amd control easy.
It Has Great look and design and changeable led lights are fab.
4 DPI LEVELS ADJUSTABLE: Default 4 DPI levels available from 800/1200/1600/2000 DPI.

4 POLLING RATE LEVELS AVAILABLE: USB high-speed transmission technology, up to 1000Hz makes it faster and more accurate than ordinary mouse And you can switch the polling rate from 125Hz to 1000Hz for your preference.

ALL MOUSE BUTTONS ARE PROGRAMMABLE: Support macro editing, 7 mouse buttons can be programmed by installing software which makes the mouse more intelligent and meets more demands for different games.

FANCY COOL LED LIGHT: Red, Purple, Blue, Rose . With high quality ABS materials, intricate polish manufacturing processes and meticulous assembly guarantee the functional reliability of the mouse for years
5.
Dragonwar ELE-G9 Thor BlueTrack and Blue Sensor Gaming Mouse with Macro function
Features: * Ergonomic design for professional gamer * Gaming mouse with 7 control buttons * Assign your choice of key gaming action to programmable buttons to create your own customs profiles *512k in-store memory which macro function can use in difference computers
*Mouse cable length 1.8 meters * LED Light * Suitable for almost every surface * Gold-plated USB Connector for a Reliable Transmission Integrity * Resolution: 800/ 1600/ 2400/ 3200 dpi * Interface: USB
Red gear products are really popular in India due to good quality products in budget price. RedGear Dragon War ELE-G9 Thor is one of the most popular gaming mouse under 1000 rupees in India. This mouse looks really stylish and offers great value for your money.
Maximum DPI up to 3200.
Blue Sensor.
6 Controllable Buttons.
Gold Plated Connector.
Nylon braided cord.
So, Guys that is our list of Best Gaming Mouse Under Rs.1000 in India to play games like a pro. If you think we missed anything let us know in the comments and if you like our work please like & share this article with your friends and famaily on Facebook & Whatsapp. I have also included the links to buy from trusted stores. So, you can directly buy it and get it delivered to your home.